The drop shipping business is growing in popularity and there are many businessmen who want to hop on the wagon. While drop shipping seems to be easy and straightforward, there are many questions that come with the business.  One of the most frequently asked questions is how to pay your dropshipping supplier, considering that you receive payments from your customers and send payments to your suppliers.
From the previous posts, we have discussed what drop shipping is and how it works. In this blog post, we are going to cover ways to pay your suppliers in the drop shipping business.
Before we delve into payments, it is first important to know your sources. There are many trusted places to source your products to get started with your eBay store. Among the popular sources in drop shipping are the following:
        

Target

        

OverStock

        

Home Depot
For many drop shippers, the use of a third-party application to manage listings is as important. Price monitor software such as DSM tool is the perfect way to monitor prices and to adjust your prices and stock according to these never-ending changes. Working with different dropshipping sources, it´s essential to know not only how to set them up correctly, but also which payment options those suppliers use in the checkout page. 
Do I have to pay the dropshipping products before selling them? 
If you are just thinking to start your dropshipping business, you might ask yourself this question and, happily, the answer is no, you have not.
 You don't need to hold any inventory. It's the beauty of this business. You purchase the products from your supplier only after you get a sale. Let's understand better how it will work.
Understanding How Online Payment Works
In order to understand further the best way to pay your suppliers online, you will have to understand how online payments work. Online payments work by submitting payment information to the payment gateway which encrypts the information and submits it to approved payment processors and networks for authorization. The payment will either be accepted or declined. The information from the processors and networks will then be sent back to the payer.
After the gateway sends the transaction to the payment processors, settlement happens when the money is sent from the buyer's bank to the seller's bank account.
VIDEO: How Electronic Payments Work
What are the Best Ways to Pay Your Sources for Your Dropshipping Business?
There are many ways to send payments to your drop shipping suppliers. The most common method of payment is via third party services such as PayPal from which you can link your bank account, debit, or credit card. The most accepted cards in online transactions are Visa and MasterCard. But for every source or supplier, there are other special payment types being accepted.
What is PayPal?
PayPal is a financial service that allows you to pay, send money, and receive payments online. PayPal also allows users to set up a merchant account. To start using PayPal, it is essential to create a user account. You can start here: Sign Up for a NEW PayPal account – FREE
You usually have a choice when it comes to paying: will you use a credit card, debit card, a payment service like PayPal, or some other option? Depending on your concerns, one of those choices might be better than another.
Justin Pritchard, The Balance
Below you'll find the best payment ways to pay your local and international dropshipping suppliers.
How do I pay in Amazon?
Credit and Debit cards. Amazon is the largest retailer online from which you can source your products or items for your dropshipping business. By default, Amazon does not accept payments via PayPal. Nonetheless, merchants and buyers alike can still make a payment to Amazon with the use of credit cards and debit cards. Paypal can be used to pay Amazon gift cards (via participating retails stores) which is another method to purchase items on Amazon.
Credit & Debit cards that can be used for Amazon purchases
Visa (this includes 

Amazon Rewards Visa Signat

ure Card

)

Amazon.com Store Card

MasterCard or EuroCard

Discover Network

American Express

Diner's Club (U.S. billing addresses only)

JCB

NYCE

STAR

China UnionPay (credit card only)

Visa, MasterCard

American Express pre-paid credit/gift cards
Amazon Gift Cards. Just like any other gift cards issued by merchants, the Amazon Gift Card can be used to make purchases on Amazon using the credits available on the card. The card can be purchased from Amazon or at any participating retail stores and available suppliers. It is basically a prepaid card of credits from denominations of $0.15 to $2000 which you can use only on Amazon. The Amazon card can be delivered directly to your doorstep or it can come as a code delivered to you through email.
Purchase Amazon Gift Cards with PayPal
Amazon gift cards can also be purchased through affiliated stores which allows you to pay with PayPal. If you have a way to purchase the Gift Cards via PayPal, you get to avoid moving large sums of money around. This will lead to a lot of money saved because the income from your eBay shop is entering your PayPal balance.
Why use Amazon Gift Card?
No need to use any credit card or debit card information. With the gift card, you don't have to use any debit or credit card in any of your transactions, thus making it more convenient and safe to make purchases.
No expiration. The Amazon GC never expires, therefore there are no holding fees and even renewal fees. So as long as you have a gift card balance, Amazon will keep you in credit.
No transaction cost. With the use of debit or credit cards, there is always what they call transaction fees associated with the card. But with the gift card, you don't have to worry about transaction costs. Also, no conversion fees if your account is not in US Dollars.
Video: How to Pay on Amazon Using Gift Card
Walmart Payment Methods
Another source of products that you can add to your dropship business is Walmart, a subsidiary of Wal-mart stores across the United States. You can make payments to Walmart through the following methods:
Credit cards, including American Express, Discover, MasterCard, and Visa

ATM / Debit / Check Cards, including Walmart MoneyCard

Walmart Credit Card and Walmart MasterCard

Walmart Gift Cards and eGift Cards

PayPal

Chase Pay
How to use Paypal When Checking Out from Walmart.com?
Unlike Amazon, Walmart can actually accept Paypal as a method of payment in their digital store, walmart.com. This makes it flexible for buyers from all over the world to make a purchase. Alternatively, buyers can also use PayPal to purchase gift cards that can be used exclusively in Walmart affiliated stores.
When you are ready to pay your purchase at Walmart, click on the cart button at the right-hand corner of the page. Select check out. If you already have an account with Walmart, sign in. If none, go ahead and create a new account then choose your preferred shipping option. Verify your shipping address.
Under "Select Payment Method", find the PayPal button and choose to proceed to PayPal. You will then be redirected to the PayPal login screen. Log in to your PayPal account and then choose PayPal for your payment method. Click the continue button. You will then be redirected back to walmart.com. After reviewing your transaction if everything is correct, you can go ahead and place your order.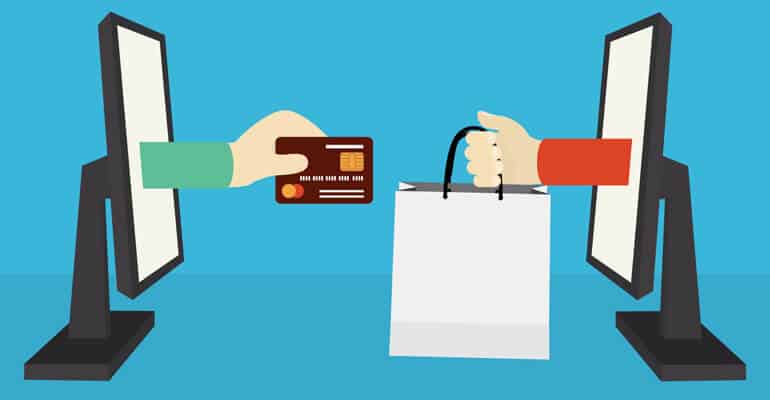 How do I pay Sears & Kmart suppliers?
Sears Holdings is the owner of both retail stores Sears and Kmart with subsidiaries such as Sears Canada, Sears Grand, Western Auto and more. Payment methods include gift cards and credit cards for both the digital and the physical store. 
Gift cards accepted by both stores include:
Sears gift card

Kmart 16-digit card
Credit cards accepted by Sears & Kmart are the following:
Sears cards

Mastercard

VISA

American Express

Discover
Other forms of payment Sears accept:
Paypal

MasterPass

Amex Express
What's the most reliable payment when shopping at Sears & Kmart? A credit card is the better way to pay. When your credit card is tied to your Paypal account, it is overall safe to use since both modes of payment, PayPal and credit cards, offers protection.
How do I pay my Costway supplier?
Costway, one of the dropshipping sources that you also can consider to use, because it has not only the warehouses in the USA and Europe, but also it offers the official dropshipping program. Paying the products from this source will not cause you any trouble, as it counts with various payment options: 
PayPal 
Bank cards (Visa, MasterCard, American Express, Discover, JCB Card
Additionally, it worth to be mentioned that they use Authorize.net  for processing the payments, which is famous for its outstanding data security. 
How do I pay in Aliexpress?
Aliexpress is a subsidiary of the Alibaba Group of companies based in China. Just like eBay and Amazon, Aliexpress is composed of small businessmen in China offering their products to the International Market. In recent years, Aliexpress had developed and improved their shipment and payment methods. Although they no longer use Paypal among the options for payment due to high fees associated with it, Aliexpress offers other payment methods which include Alipay which works just like Paypal.
What is Alipay?
Alipay is an online payment method that works just like any other eWallet. It is a secure payment platform that allows shoppers to add in funds and use it to make purchases online.
VIDEO: Learn more about Alipay.
Below are other payment methods accepted by Aliexpress. Good news is that they are looking to add more options to the list to make it more convenient for many international shoppers.
Boleto

Visa

MasterCard

QIWI

Western Union

Maestro Debit Card

WebMoney

Bank Transfer
How do I pay my Chinabrands supplier?
Chinabrands, a global dropshipping and distributing platform that offers the official re-sell agreements for dropshippers, accept Paypal, Payoneer and Bank Transfers. However, take into account that you need to charge the balance in your account in Chinabrands before buying there any product.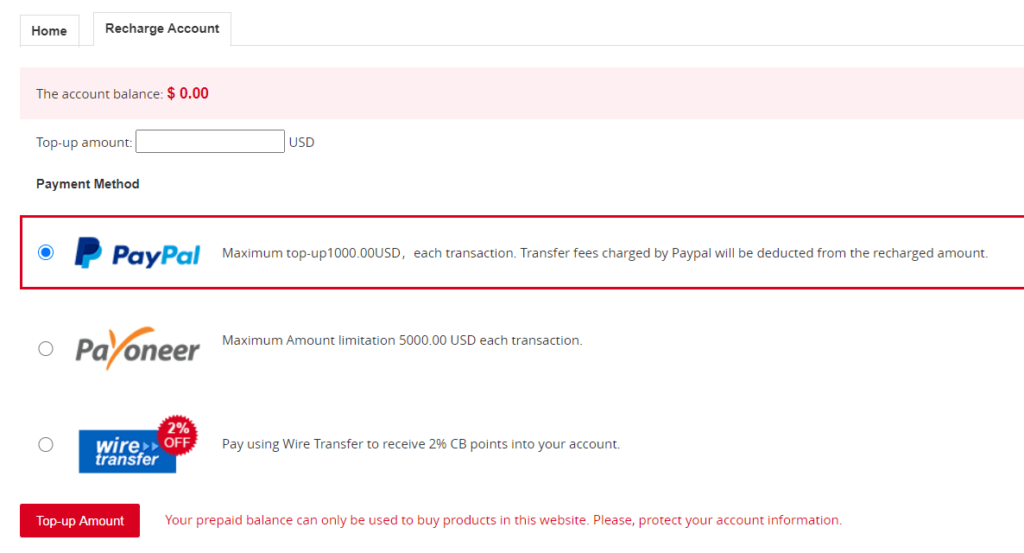 How do I pay in Banggood?
Banggood is our next international dropshipping-friendly supplier.  At time of paying the dropshipping products in this source, you can choose one of the next payment options: 
PayPal
PayPal Credit
Google Pay 
Credit card
Debit card

Additionally, it has a convenient payment system called BGpay that allows buyers to transfer money there from their bank account and use these funds for shopping in Banggood.
Final thoughts
Paying your suppliers for drop shipping becomes no hassle when you have Mastercard or Visa card, regardless if they are tied to a third party payment services like PayPal or Alipay. Debit cards with the Visa or Mastercard logo are also accepted. To make purchases safer, the use of third-party payment services is advisable whenever possible. Happy Shopping!
Sources:
https://www.amazon.com/gp/help/customer/display.html?nodeId=201132730
https://help.walmart.com/app/answers/detail/a_id/30/~/accepted-payment-methods
https://www.kmart.com/en_us/customer-service/Policies/payment-methods.html#pay
https://alixblog.com/en/aliexpress-paypal/
https://www.alternativepayments.com/payment-methods/AliPay.html
https://www.sears.com/en_us/customer-service/policies/payment-methods.html
Source
Tagged with:
droppshipping
•
eCommerce
•
make money online