The latest big news from eBay, one of the world's largest online marketplaces, is that it is separating from PayPal and moving to its own managed payments system. If you own an eBay dropshipping store, these changes might affect your business in the near future. Therefore, it is essential to keep an eye on this major change to stay ahead of the curve.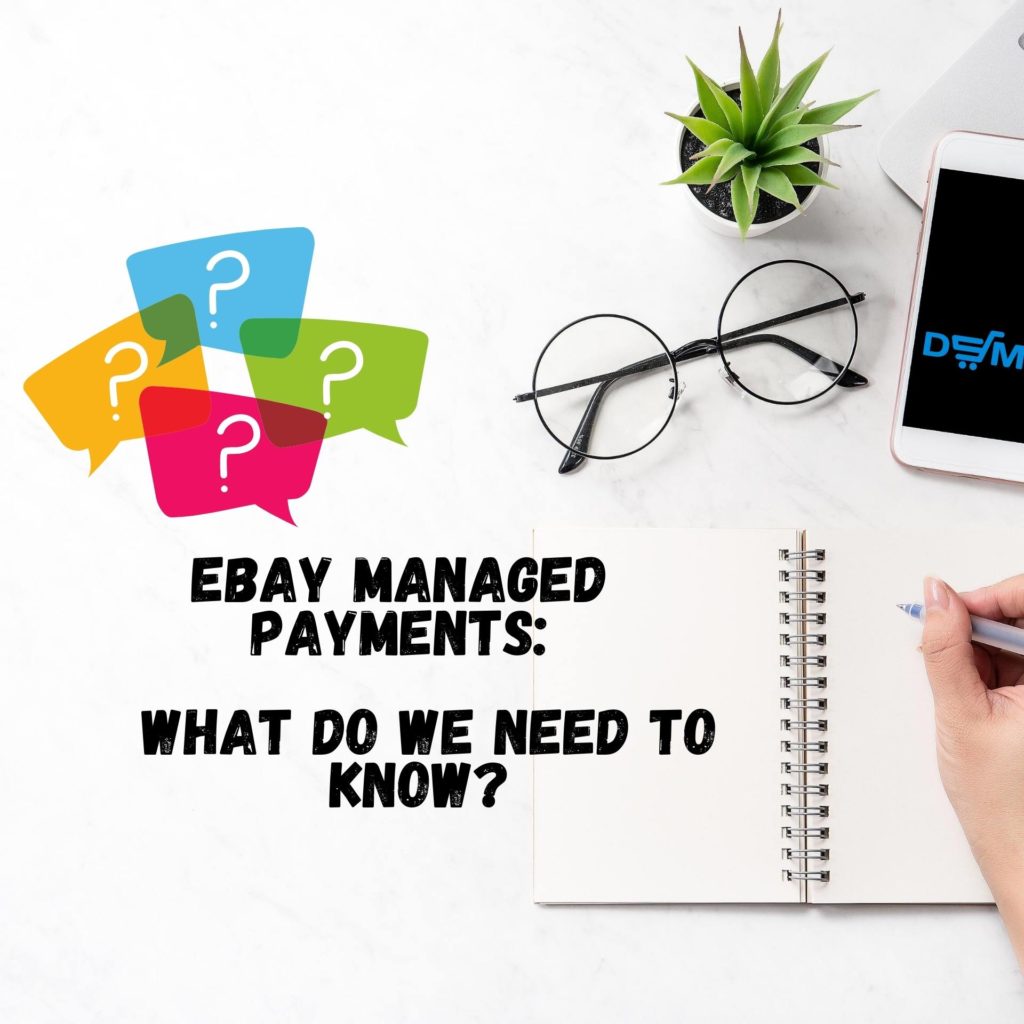 Back in 2018, eBay announced that it would simplify its payment processing system.
Before the announcement, and still, today, when a buyer purchases a product on eBay the payment is being processed by PayPal. As a buyer, you can pay either with your PayPal balance or with a credit card. Either way, the payments are being processed by Paypal.
For the eBay sellers community, this change is generally speaking a good chance. It will allow buyers to pay using a variety of payment methods that were not available before on eBay such as Apple pay and Google pay. It will also create an easier fee structure and generally reduce the fee you pay for selling on eBay.
The eBay managed payments started to work already on invite-basis. These days, the sellers get the email-invitation to register for managed payments so far, and at the moment, they still have a choice to opt-in or not. If you are among those, who don't want to wait for the invitation, you can request access by yourself.
However, eBay is planning to manage all the payments for its sellers until 2021. As it will be mandatory to join this program pretty soon, we need to know as much as possible about it to protect our business and enroll seamlessly.
In this article you will find out:
What Exactly Is The eBay Managed Payments
eBay managed payments is their own one-in-one system destined to process the payments for buyers and sellers, all in one place.
Before the managed payment solution, eBay sellers were required to manage separately their eBay and PayPal account. When you would sell a product on eBay you would be charged a PayPal fee by PayPal and invoiced by eBay a selling fee that would only be charged from you on the 15th of the following month.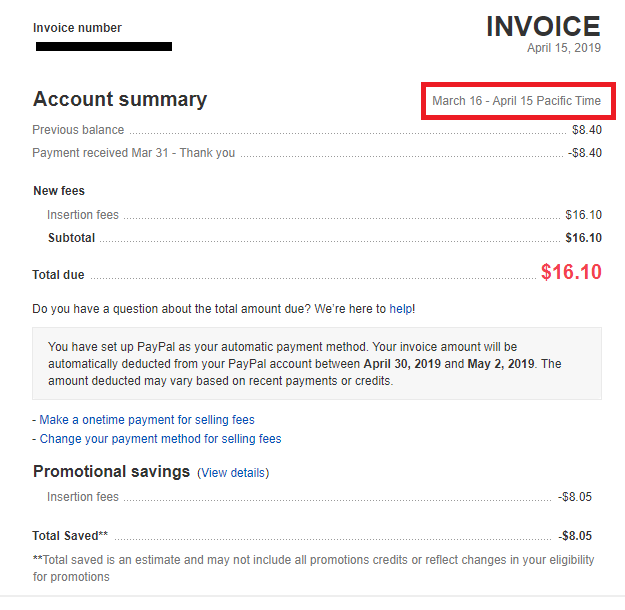 By introducing their own payment processing solution, eBay is taking a step in the direction of how Amazon works like. When you sell a product on Amazon the payment is being processed by Amazon themselves, you are immediately being charged 15% selling fee and Amazon transfer you rest the funds once in every 2 weeks.
Following this change, eBay will operate all payments without the help of PayPal. As a result, it will allow you to sell and get paid in one place with no third party intermediating between you anymore.

Why is eBay changing its payment system
Firstly, many world-famous marketplaces like Amazon, Etsy, Shopify, to name a few, are already using the end-to-end payment processing system. eBay is the next to modernize its system and the timing is just perfect: their contract with PayPal, who currently processes the payments, expires by 2021.
Secondly, according to eBay, the main reason for the implementation of their managed payments program is to simplify the shopping experience for both the buyer and the seller.
eBay provides us an easier way to manage our business by eliminating PayPal, but also their team takes more control and responsibilities. For example, the optimized system allows us, sellers, to check everything from inventory to finances in one dashboard: accounting reports, fees, refunds, payout options, etc.
Among other advantages of eBay new system, we can highlight:
A bigger number of available payment methods for the buyers;

Better checkout experience that will now be controlled by eBay, not PayPal;

Higher conversion (more sales!) due to the improved checkout;

Streamlined accounting due to the periodical funds transfer;

More advanced customer support;
Does it mean that the buyers can´t pay with PayPal?
No, it is not.
Paypal will stop to process the payments for eBay, as it will be replaced by their own payment processing system, nonetheless, it will still be a payment option there. It is important to emphasize it because a few years ago the simplified payment system did not count with this payment method. They have already added it back.
So, don't worry, you will not lose the buyers who want to purchase your product with the help of Paypal. Actually, the eBay managed payments was developed to bring you more buyers, as it includes a bigger number of the payment options.
What payment options will eBay offer?
If you are already selling on eBay, take in a count that existing listings in your store that are listed as "good-till-cancelled" renew every month and take from the zero-insertion-fees credit. This is why I recommend dropshipping sellers to constantly optimize their stores.
By optimizing its system, eBay becomes more consumer-friendly, as the buyers will be able to use more of their favorite payment methods: be it credit, debit or gift cards, PayPal or PayPal Credit, Apple Pay or Google Pay.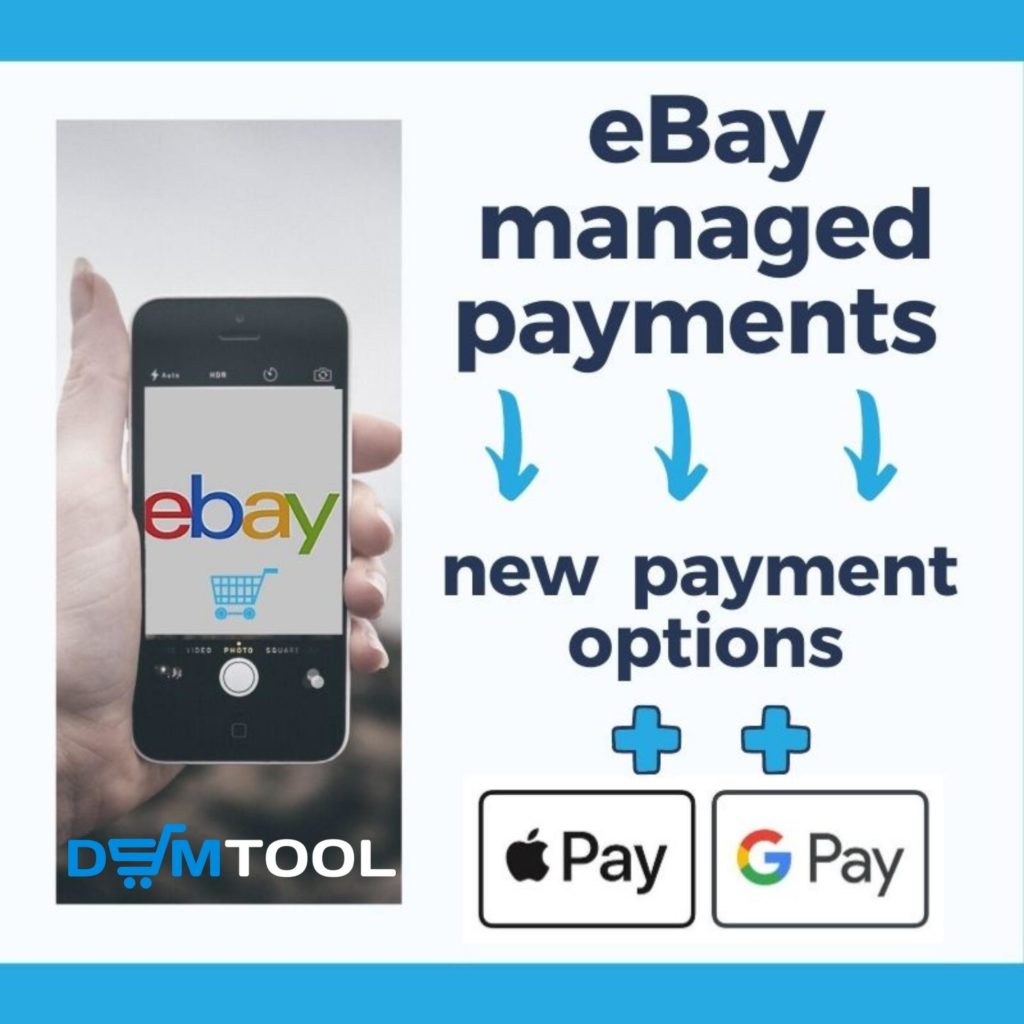 That's not only an awesome way to ensure that your customers are comfortable paying you in any way they want, but this flexibility opens the door for new buyers worldwide to join this marketplace and purchase more products.
Moreover, it will push the users to spend more money from shopping on their phones, especially with the mobile-friendly payment solutions. 45% of the total U.S. e-commerce market represents precisely mobile shopping, and it is continuously growing.
What Is Changing With The New eBay Managed Payments Service
Currently, Paypal processes all the payments for eBay.
It makes us, sellers, to deal with two different platforms. We get a sale on eBay, and then we go to our Paypal account to get our money. That makes things more complicated. Additionally, we need to deal with 2 different supports, particularly when it comes to payment problems, refunds, and fees.
Even in terms of case management, the buyers on eBay can open a case against you as a seller on either eBay or PayPal. Unless you check regularly both the eBay and PayPal resolution centers for open cases you need to reply to, you are at danger to get a defect rate, drop to a below standard status and lose the first page in the eBay search results to your competitors.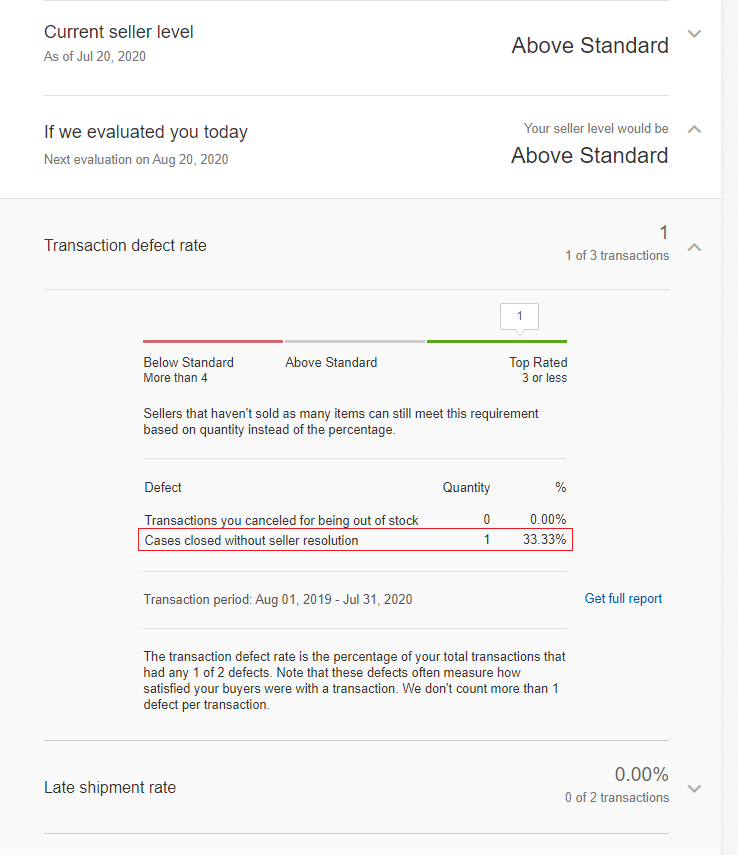 But probably the most important aspect of the new managed payments solution is that eBay claims it will make it cheaper for its sellers to sell on eBay. The new selling and insertions fee is promised to result in generally lower monthly bills for sellers that will onboard to the managed payments service.
The New Managed Payments eBay Selling Fee
Before eBay managed payments, eBay sellers had to pay the fees to 2 platforms: eBay and Paypal. Logically, by eliminating the 3rd party, eBay absolves us of the requirement to pay the Paypal fees. So no more 2,9% plus 0,30$ per each transaction to PayPal.
But not all of the fees are just magically gone, eBay is introducing a new eBay fee structure that will result in higher fees than what you pay just to eBay today. For example, they will charge the category-based fee and the fixed 0,30$ per transaction.
Although, in general, you can expect that the fees that will be paid to eBay alone will be lower than the combined fees that you pay today to both eBay and PayPal.
The New Insertion Fees Structure
Another type of fee eBay sellers pay is the insertion fee.
Every product you list to eBay costs an insertion fee, you can think of it similarly to paying a fee for every product that is inserted to its location in the supermarket aisle. Every eBay seller gets 50 "zero-insertion-fee" credits per month, and with an eBay store subscription, you get more of those credits.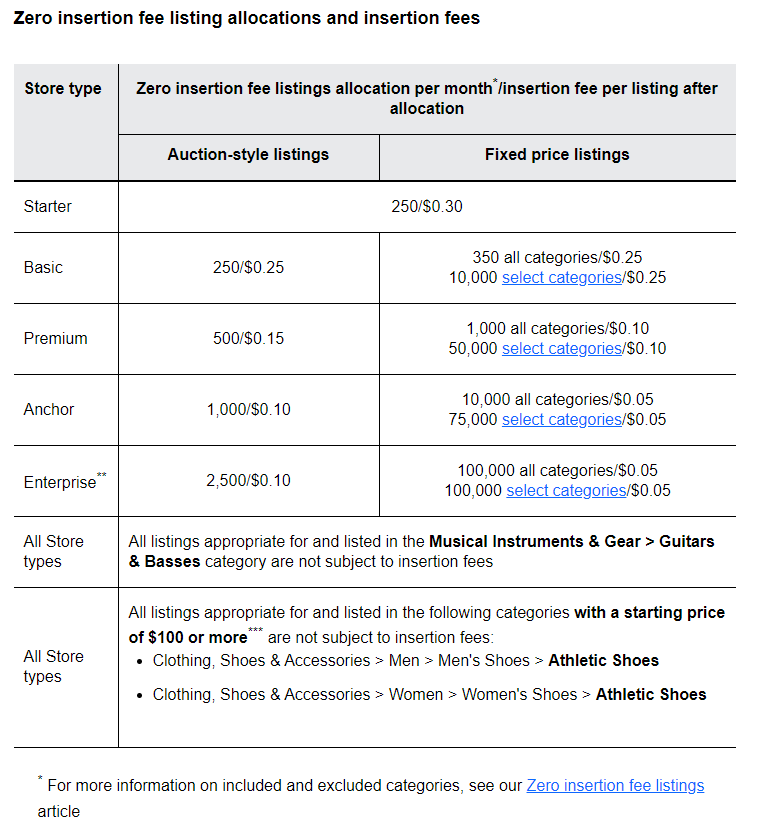 How will the new payouts work?
According to eBay, sellers could choose between a daily and a weekly transaction, eBay will send the payouts directly to the seller's bank account.
They assure that it can take up to 2 business days after the order confirmation. Thereby, the sellers will need to become accustomed to waiting for their payment. It is one of the disadvantages of this system.
What marketplaces are available for eBay managed payments?
From the very beginning, only US sellers were able to test the new eBay payment processing system. One year later, in 2019, the German marketplace joined them.
Cooperating only with these 2 countries, eBay continued to improve the end-to-end payments, taking into account the negative feedback their users left, and enlarge the number of participants.
Last month, eBay communicated that they extended the new management of payments for the United Kingdom, Australia and Canada.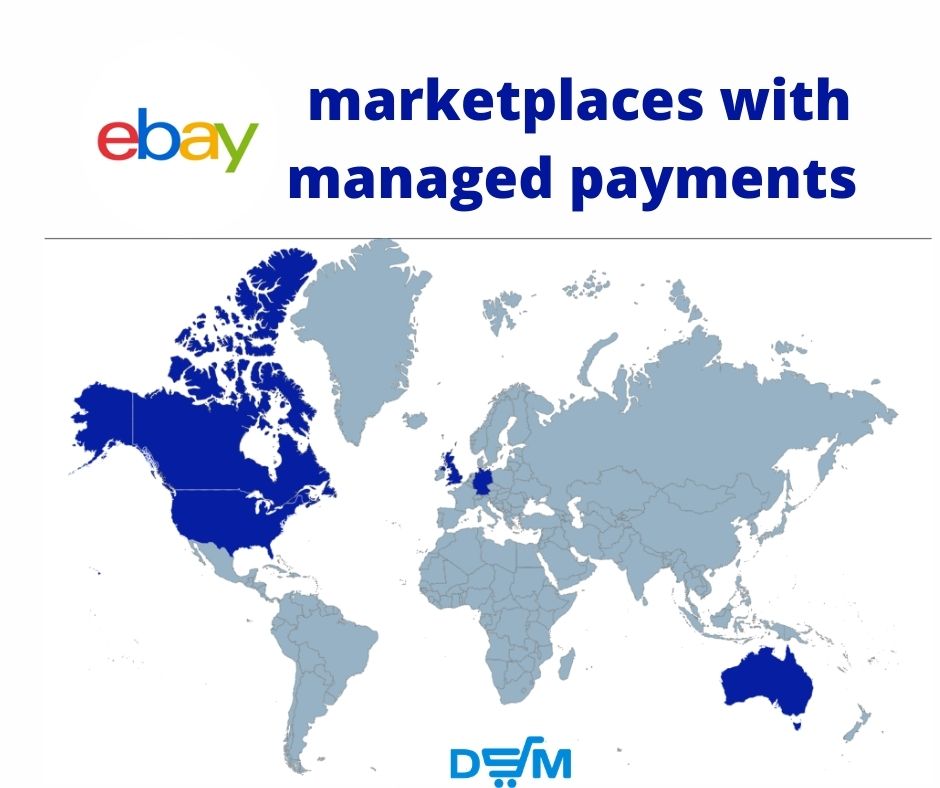 Surely, it will not be the end of the list, since eBay´s team is working on moving all the countries where they operate to the new streamlined payment system.
Which marketplace do you think eBay should add next?
In conclusion, we would like to mention that eBay managed payments are still technically in beta, so the system might get improvements. eBay continues to modernize its platform and pay big attention to the feedbacks of those users, who had a chance to try out the streamlined system. 
While eBay's team is enhancing the system and removing all complexities, we'll follow all changes and prepare ourselves for the smooth transition. 
Source
Tagged with:
droppshipping
•
eCommerce
•
make money online