Millions of potential customers, low overhead costs, and unlimited potential… eCommerce sounds pretty good, doesn't it?
However, before googling "how to start an eCommerce business," it's important to understand what eCommerce really is.
In this article, we're going to explain the most important aspects of eCommerce, show you how to start an eCommerce business, and analyze the current trends to understand the future of this increasingly profitable industry.
Let's take a look!
1. What Is eCommerce?
The term eCommerce, short for electronic commerce, signifies buying and selling products and services over the internet.
Traditional commerce would require you to have a store. With eCommerce, you have an online store.
You don't have to be in the same room as your customers. The majority of your sales promotion and activities are conducted over the internet.
eCommerce comprises of different business models (for example, dropshipping), but in general, if it's sold online, then it's eCommerce.
You've probably encountered the following terms which can be used for eCommerce:
Online shopping
Online retail

Online business

eTrade

eBusiness
It's precisely because of the first term – online shopping – that eCommerce rose to popularity.
Back in the 1990s, people weren't willing to buy products online. However, we're currently in a situation where both small businesses and major chains like Ikea and Walmart sell their products online.
But how did we get this far?
2. What Is the History of Online Shopping?
While the idea of processing transactions over the internet started way back in the 1960s, and the first online shopper bought at an online Tesco store in 1981, online retail as we understand it today hasn't gained traction until the 1990s.
The first purchase recognized as an online purchase took place in 1994, when The New York Times described how a man used the internet to buy a CD.
In 1995, both Amazon and eBay were launched. The world wide web was chaotic at that point. According to Money.com, no one really knew where to find products they wanted to buy.
(Google it? Nope, Google didn't appear until 1998.)
It wasn't until 1999, when PayPal launched, that online shopping really gained traction.
People were afraid of sharing their sensitive financial information with virtual strangers, especially when hackers could intercept their connection at any point.
When PayPal opened for business, things started looking up for eCommerce business owners.
Amazon in 1995
Source: Business Insider
At the same time, the number of internet users rapidly grew. People finally understood how convenient it was to shop online. And with PayPal ensuring the financial transactions went off without a hitch, there was no longer anything to fear.
In 2000, the Census Bureau reported that online sales hit over $5 billion in the fourth quarter of 1999 alone.
Even though the dot-com bubble burst in the early 2000s, online shopping became a regular occurrence.
More and more companies started selling online, with very few small businesses dabbling in eCommerce. Price-compare sites started popping up, allowing consumers to find the best deals.
When Facebook launched in 2004, it became pretty clear that there was no turning back.
The number of internet users grew to almost a billion, with more and more joining the world wide web.
iPhones started enabling customers to use the internet on the go, and the whole world started shopping online.
By 2012, everyone was ready to swipe their cards or upload their products online, and eCommerce started becoming a viable business model, instead of simply a filler for brick and mortar stores.
Reviewing the history of eCommerce, a few things become immediately clear:
Consumers had to develop

a habit

of using the internet to get information and shop in order for eCommerce to gain traction.

The most pressing obstacle to online shopping in the 90s and early 2000s was

security

. After PayPal introduced their safer alternative to payment processing, more and more people started shopping online.

The more the eCommerce tech developed, the easier it was for everyone to start shopping and selling online. Small businesses could easily get started with eCommerce after

2009, when Shopify launched its app

.
And while the early beginnings were rough, 2020 is the prime eCommerce time.
3. What Is the State of the eCommerce Industry in 2020?
In 2020, it's laughably easy to start an eCommerce business.
A potential eCommerce entrepreneur in 2020 doesn't face the challenges entrepreneurs faced in 2005.
Back then, you'd have to pay thousands of dollars for online storefronts.
Today, you can simply pick from some of the readily available eCommerce platforms such as Shopify. The majority of plans won't cost you more than $50/month in the beginning.
In fact, if you decide to dropship, you don't even have to store your products.
In 2020, it's completely possible to sell products without ever touching them yourself.
There is an eCommerce service for every online shopping need.
Platforms like AliBaba connect online retailers with manufacturers and wholesalers. Even if you don't want to sell products from China, you'll find a vast variety of wholesale platforms that can connect you to American and European suppliers.
In 2020, there's something for everyone in eCommerce.
The eCommerce growth predictions of the early 2000s came true.
In 2018, global eCommerce sales reached $2.93 trillion. It was predicted that they would grow to $3.46 trillion in 2019. That makes up for a significant portion of global retail sales, which surpassed $20 trillion in 2018.
Plenty of that traffic came from Amazon; the platform was expected to account for over 37% of online sales in the United States in 2019.
All in all, it seems we're dealing with a thriving industry that shows incredible signs of growth. eCommerce is definitely not a passing fad, but a way of doing business in the 21st century.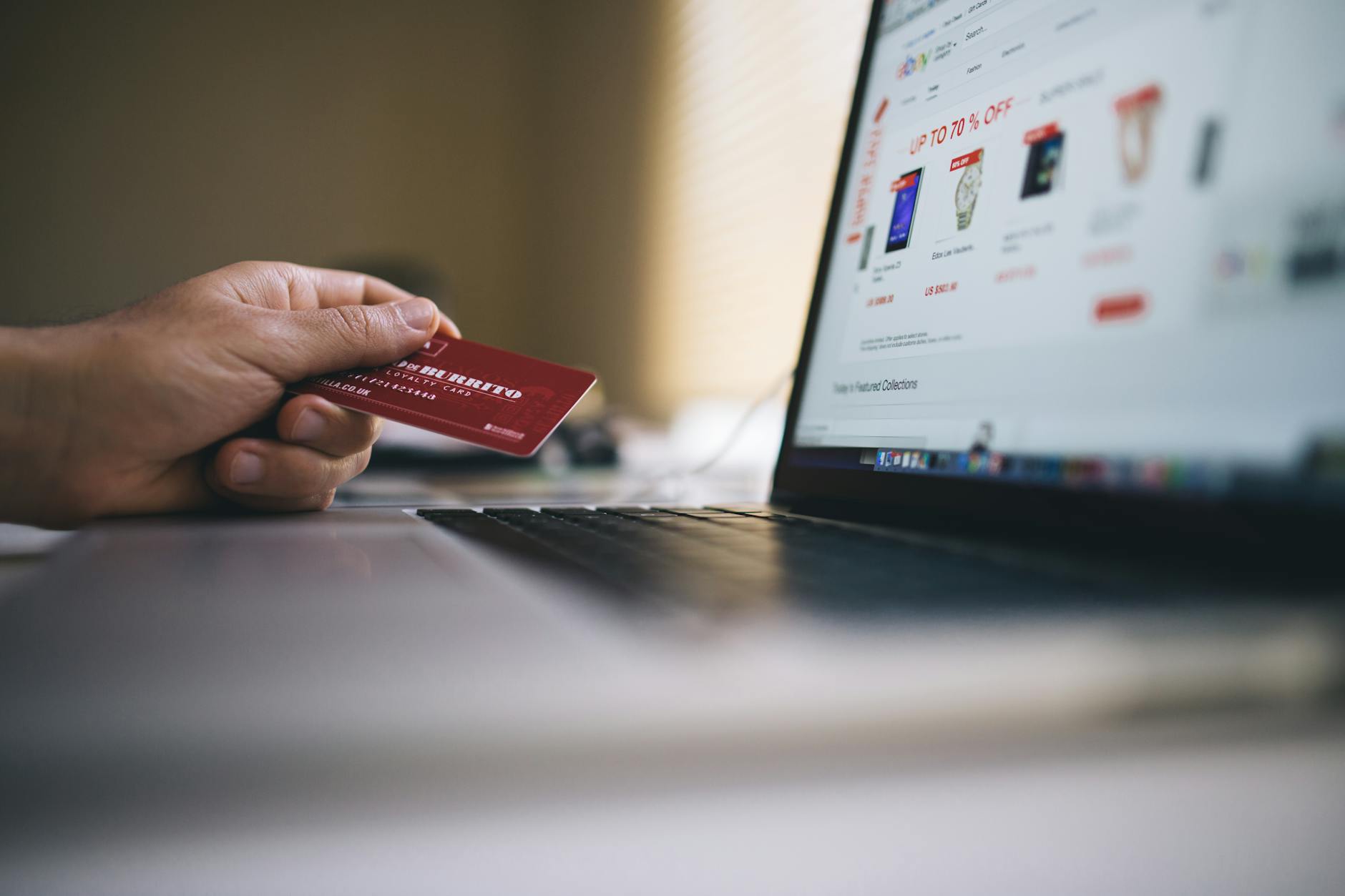 We're also seeing a lot of advanced trends being applied to small and mid-size eCommerce businesses, namely:
Artificial Intelligence and Automation for eCommerce
Contemporary tools allow eCommerce business owners to harness the power of artificial intelligence and automation for sales. Be that nurturing more potential customers through email marketing automation, or leveraging website chatbots that act as sales representatives, one thing is clear:
Advanced technology has never been cheaper, and online retailers are taking notice.
Social Retail
Social media started growing with Facebook, and it never stopped. It forms a whole technological bubble for certain customers. Platforms like Instagram are now allowing online retailers to process payments and transactions through their social network.
In-app shopping experiences are all the rage today, fueled by the influencer marketing model which works perfectly for eCommerce.
Source: Mobile Marketing Magazine
Subscriptions
2010s also brought us a rise of SaaS (Software as a Service) companies.
Instead of licensing tech tools, companies are now offering them to customers for a monthly subscription fee. The reduced costs make it much easier to start a business with all the necessary tools.
Smarter Advertising
Since more and more consumers block traditional banner ads, online retailers are turning to inbound advertising.
Consumers no longer randomly see ads; instead, every ad they see is hyper-personalized and caters to their interests, increasing conversion rates for retailers.
Advertising in 2020 is all about matching the potential customer's intent, and giving them what they need.
And all of this is just the tip of the very profitable eCommerce iceberg.
4. What Are the Different eCommerce Business Models?
While eCommerce is an umbrella term for businesses operating online, there are a few specific business models:
Dropshipping
Dropshipping is generally considered to be one of the best ways to get started with eCommerce.
One of the main advantages of dropshipping is cutting overhead costs.
Traditional eCommerce requires you to store your products in a warehouse. But with dropshipping, you're just selling them. The actual supplier takes care of handling and shipping.
All you do is market products, process orders and take your cut.
Source: Hacker Noon
If you're running a dropshipping eCommerce business, your main costs will be marketing and sales. You don't have to pay the supplier/manufacturer for a single product until someone buys it through your site, and the money is deposited in your account.
So if you want to test the waters of eCommerce, dropshipping is a great starting point.
Private Labeling eCommerce Business Model
Where dropshipping focuses on reselling products that already exist, private labeling is the perfect eCommerce business model for entrepreneurs that have a great idea, but limited resources.
If you're private labeling, you'll be outsourcing product creation to manufacturers.
Typically, those are overseas manufacturers in China. This is a bit more complicated but again, you're still cutting costs as you won't have to manufacture your products yourself.
In some cases, you can even have the manufacturer ship the products directly to your customers.

Source: Ebanx
The other version of private labeling can be buying products from manufacturers, and adding your twist to them.
For example, a tooth brush comes as a generic product. Then you ask the manufacturer to customize it (for example, change the color, add other features), and add your branding to the product.
One of the main advantages of private labeling is certainly the ability to customize the product to your liking and branding.
All in all, private labeling is a sector with a huge potential. Its growth is predicted to quadruple in the next five years.
White Labeling
While you can modify product specifications if you're private labeling, you'll make do with a generic product if you're white labeling.
In that respect, white labeling is pretty similar to dropshipping. You can customize your packaging, but you can't customize anything about the product.
To put it simply: it's take it or leave it.
When it comes to white labeling, your niche matters.
You'll face a lot of competition, so it's important to conduct extensive research prior to selecting the products you'll offer in your online store.
eCommerce entrepreneurs that focus on white labeling typically differentiate their products either through pricing (being cheaper than competitors), or by adding value with useful content and branding.
Print-on-Demand
This eCommerce business model is a great fit for artists and creatives.
Print-on-demand is exactly what it says on the tin: the printing company takes their cut from customers when they order your products.
Normally, you don't have to pay anything in advance to print books, canvases, T-shirts, mugs, and other products. There are no overhead costs per se; you don't need a warehouse.
You just need a great website and a steady stream of customers.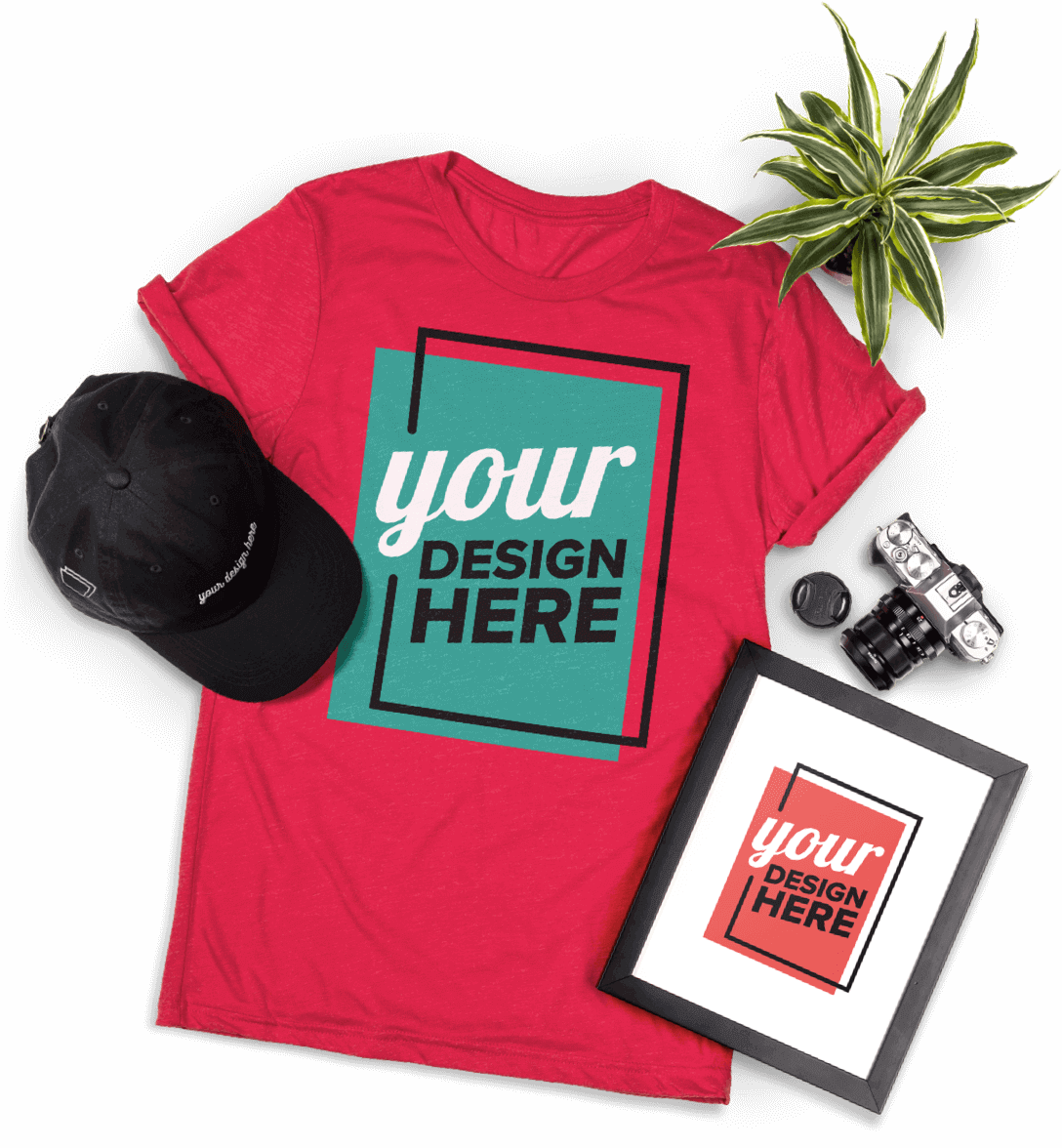 Source: Printful
Amazon's Kindle Direct Publishing is a great example of a print-on-demand service for books, while Printful gives you the opportunity to sell anything from mugs to hoodies.
However, if you're interested in this business model, you'll have to put your best marketing foot forward. Branding and customer service are crucial to your success with this eCommerce model.
Subscription-Based eCommerce Business Models
Finally, while eCommerce is online retail, that doesn't mean you can't use it to offer subscription-based services.
You can create a subscription business like the Dollar Shave Club, who send regular shipments of shaving products to their subscribers.
Source: Dollar Shave Club
You can also create a membership website with courses and learning materials.
Not even the sky is the limit; you can sell just about anything online!
The main advantage of subscription-based eCommerce businesses is the fact that you're getting recurring revenue. However, in order to retain customers, you'll have to focus on product quality and customer service.
Traditional eCommerce
Finally, there is also the option of doing everything yourself while operating an online storefront. This is the so-called traditional eCommerce business model, also known as warehousing and wholesaling.
It's your run-of-the-mill Walmart eCommerce.
The only difference between traditional retail and online retail is the fact that you're selling products online, and not (just) in a brick and mortar store.
Everything else stays the same; from inventory management, to handling and shipping.
Additionally, if you're in the B2B sector, you can also offer discounts for customers who order in large quantities. This is the wholesaling part of the model.
Ikea's webshop is a great example of traditional eCommerce with wholesaling and warehousing
If you already run a profitable business but you haven't created an online storefront yet, then it pays to consider this eCommerce model.
5. What Are the Pros of eCommerce?
You Can Sell Wherever You Want to Sell
With traditional commerce, you're either limited to your geographical area, or you have to worry about logistics and additional costs to deliver your products to customers not in your immediate vicinity.
eCommerce overcomes this barrier.
Regardless of your business model, there are services you can use to handle and ship products across the world. Talk about increasing your revenue!
Low Costs
eCommerce significantly reduces overhead costs.
Even if we just start from the fact that you don't need to pay thousands of dollars for rent, it becomes pretty clear that eCommerce generates a better return on investment.
Yes, you'll need to pay for a website and subscriptions to eCommerce platforms, but you still won't have to shell out thousands of dollars – a standard requirement when managing traditional stores.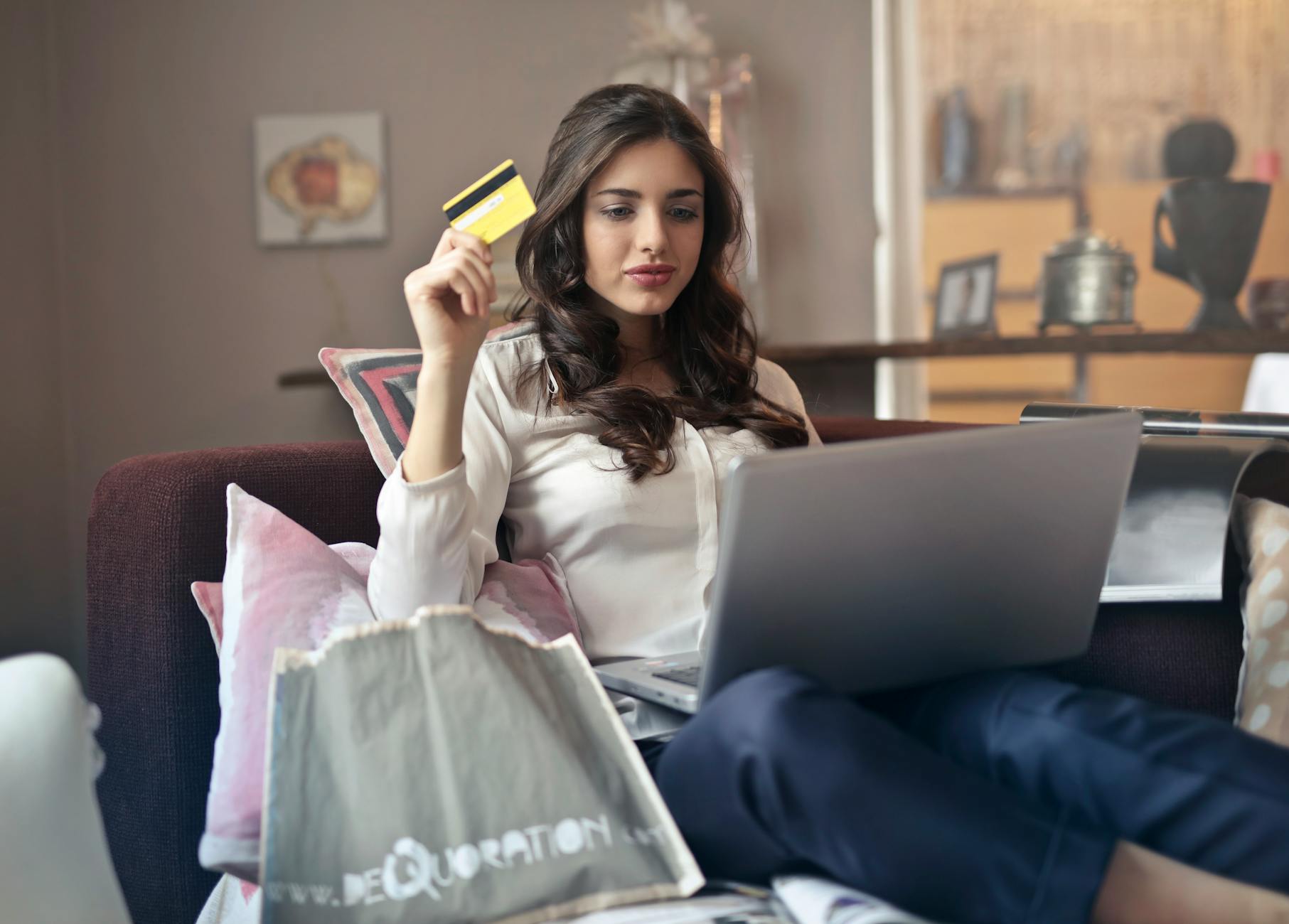 24/7 Sales
One of the best things eCommerce store owners get to experience is waking up to find out that you've earned a lot of money overnight.
Unlike regular stores, your online store stays open 24/7. And with automation tech, you can run advertising, order processing, and shipping on autopilot.
Personalization
Personalization works great for marketing, but it also works great for customer experience. Your automation tools will know exactly what (potential) customers want to buy, allowing you to up-sell and cross-sell easier than ever before.
Scalability
It's really, really easy to scale an eCommerce business. You don't even have to hire more employees. All you have to do is improve your marketing game, and customers will come pouring in.
Entrepreneurs who start out with a few dozen customers often end up with thousands as soon as they invest into strategic marketing, advertising, and re-targeting.
6. What Are the Cons of eCommerce?
Where there are advantages, there are disadvantages.
Fortunately, eCommerce doesn't have plenty:
Consumer Behavior
Often, people want to try products before they buy them. Unfortunately, for the majority of B2C eCommerce businesses, this just isn't a possibility.
You can mitigate this by offering size charts for clothing, and implementing similar strategies.
Reliance on Technology
When you run an online store, you rely on the technology powering it; from website hosting, to automation tools connecting your storefront with your suppliers' inventory.
Normally, this isn't a problem at all. However, if your website crashes, your customers won't be able to access it, so it pays to invest in reliable hosting.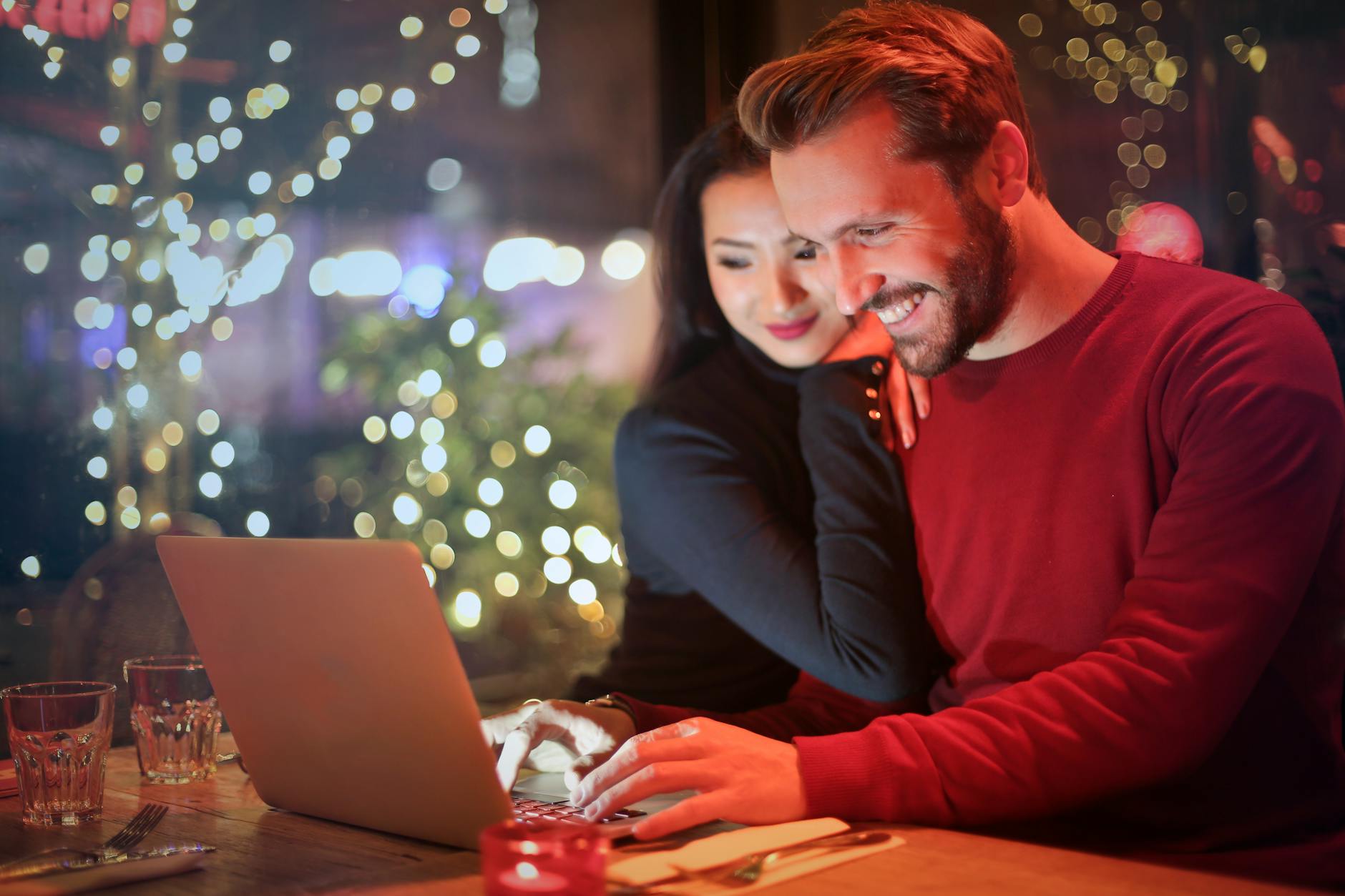 eCommerce Is Highly Competitive
eCommerce has a low barrier to entry because of the reduced start-up costs.
Unfortunately, if anyone can start a business, then it's bound to be more competitive.
The key is in differentiating your product and your brand. A good marketing strategy and high-quality products will go a long way towards increasing your market share.
7. Can Anyone Do eCommerce?
Not exactly.
Some products and services are simply not a good fit for eCommerce.
For example, you can't really imagine a plumber selling their services online, whereas for a marketer, that's completely normal.=
However, eCommerce works really well for products and services that don't require you to be in the immediate physical vicinity of your customers.
Similarly, eCommerce might not be a good fit if your target customers are older than 70. While the times are changing, older generations may still be wary of technology – especially if your products come with a hefty price tag.
Of course, there are plenty of exceptions to this rule, so make sure you conduct your own research.
Finally, it's important to understand that eCommerce is not a get-rich-quick scheme.
It takes time and strategy to successfully run an online store. If you're not very tech savvy, you should invest in courses and education.
However, eCommerce's main advantage is flexibility.
So even if it looks like you couldn't use it on paper, make sure you do your own research, and make the best decision for your unique business.
8. The 10 Most Popular eCommerce Platforms to Start Your Online Business
Shopify
At this point, Shopify is the go-to solution for eCommerce sites. In fact, it's widely considered to be the best eCommerce platform, with a Capterra rating of 4.5/5.
It comes with an eCommerce website builder, as well as hundreds (if not thousands) of additional integrations to attract new customers, and improve their experience.
Shopify also offers shipping discounts if you ship with their partners, and other perks such as point-of-sale apps and Shopify Payments gateway.
Shopify plans start from $29/month.
WooCommerce
If you want to run your eCommerce website on WordPress, WooCommerce is a great solution.
Not only does it integrate with WordPress, but WooCommerce is also an open-source platform. If you want additional features, you can have a developer customize your website. This is usually not the case with other platforms.
Just like Shopify, WooCommerce also has plenty of integrations to pick from.
WooCommerce is actually a free eCommerce platform. However, you'll need to pay for WordPress domain and hosting.
SquareSpace
SquareSpace was originally designed as a visual, drag & drop website builder, but they do offer eCommerce features.
It's a good choice for everyone who needs an aesthetically appealing website to sell their products.
SquareSpace plans for eCommerce start from $18/month.
BigCommerce
Similarly to Shopify, BigCommerce is considered to be one of the best eCommerce platforms today. It's rich with features and eager to please eCommerce business owners.
One notable difference between BigCommerce and competitors like Shopify is that their platform was made for wholesalers and B2B businesses, as well.
BigCommerce pricing plans start from $30/month.
Magento
Magento is a great, open-source eCommerce platform.
It's a great choice if you want to supercharge your business from the very first day.
In addition to providing standard eCommerce features, Magento Commerce also offers business intelligence, merchandising, and other tools.
It's a great choice if you're already running a profitable business and want to expand.
BigCartel
If you're an artist or a creator looking to sell your products online, BigCartel is a sound choice.
BigCartel plans start at less than $10 per month, and they depend on your product quantity. This is what makes it a great fit for creators with just a few products.
Wix.com
Originally known as a website builder, Wix has recently branched into eCommerce.
Wix is more than just an eCommerce website builder.
They recently partnered with Modalyst, a supplier platform, so it's even easier to find products you love and display them in your online store.
Pricing starts from $17/month, with 25GB of storage and $75 ad vouchers. You can also create a free eCommerce website before paying for any plans.
3D Cart
3D Cart is one of the smaller eCommerce software players, but they still offer the functionality you need to get your online business up and running.
They've also been named as the best eCommerce platform for SEO by PCMag. If you plan on making SEO a vital part of your marketing strategy, 3D Cart is a solid choice.
3D Cart pricing starts from $19/month, with no transaction fees.
PrestaShop
If you like open-source platforms that allow you to customize everything about your eCommerce sites, you'll love PrestaShop.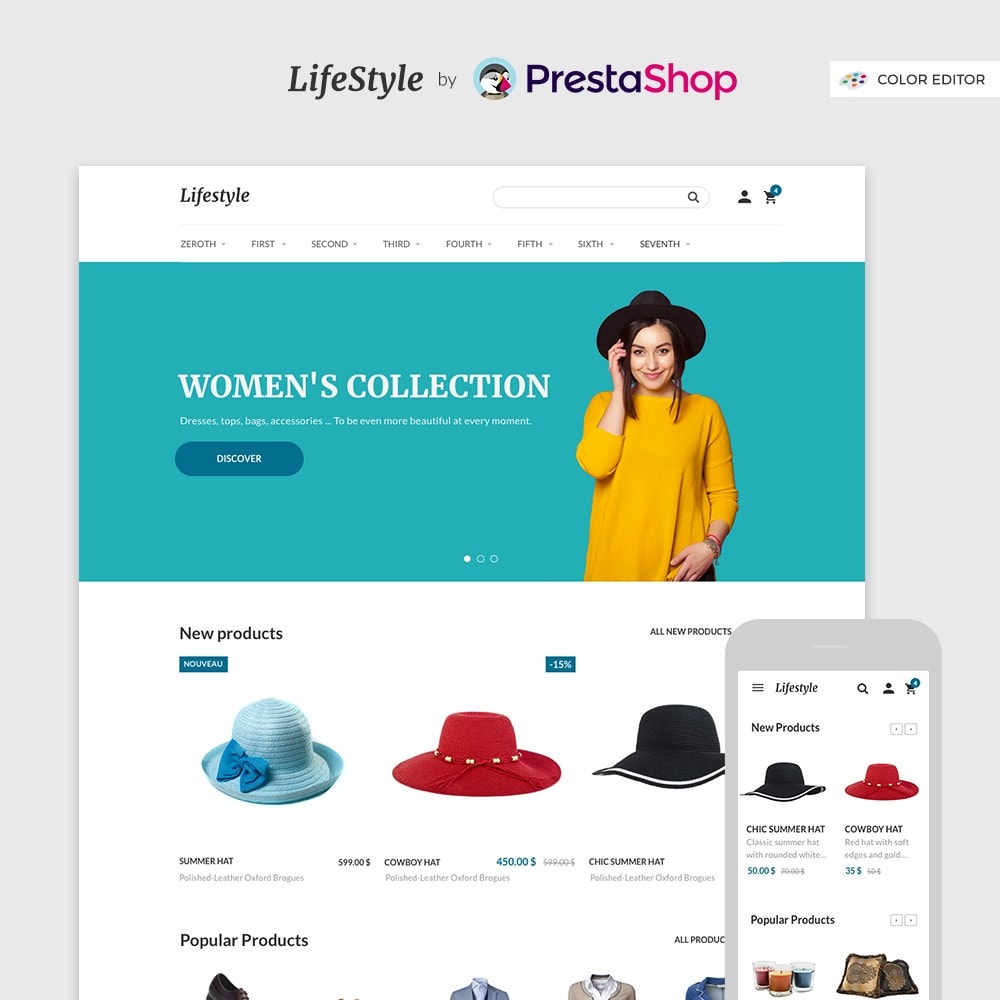 While the platform itself is free, add-ons and integrations can be between $50 and $150.
Weebly
Another website builder has joined eCommerce ranks: Weebly.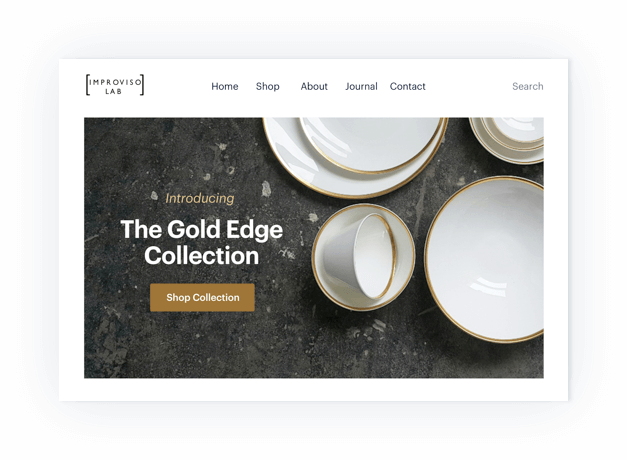 Weebly has joined the race relatively late, but they're still used by thousands of eCommerce business owners. It's not surprising, since their plans start from $12/month – perfect for testing the waters of eCommerce!
9. Can Smaller eCommerce Websites Compete with Amazon and eBay?
No, but you shouldn't want to compete anyway.
Amazon and eBay's main strength is in their search engines.
They're the go-to resource for millions of shoppers every day. It'd be pointless to compete with that. However, a good online store that's renowned for its products and beloved by its customers can go much further.
No, dreams of making it as big as Amazon are nearly impossible. But it is possible to run a profitable and successful business by using both your website, and big sites like Amazon.
You can list your products on both, while keeping your branding on point.
This way, you always have an online storefront to sell through, even if Amazon and eBay change their rules and algorithms (and it happens more often than you think).
At the same time, you'll be getting traffic and sales from them.
It's a win-win!
Just make sure you check the rules, especially if you're dropshipping. Amazon and eBay require you to control products for quality before shipping them to customers. This is especially true for eBay, which states that you shouldn't list products you don't have in your possession.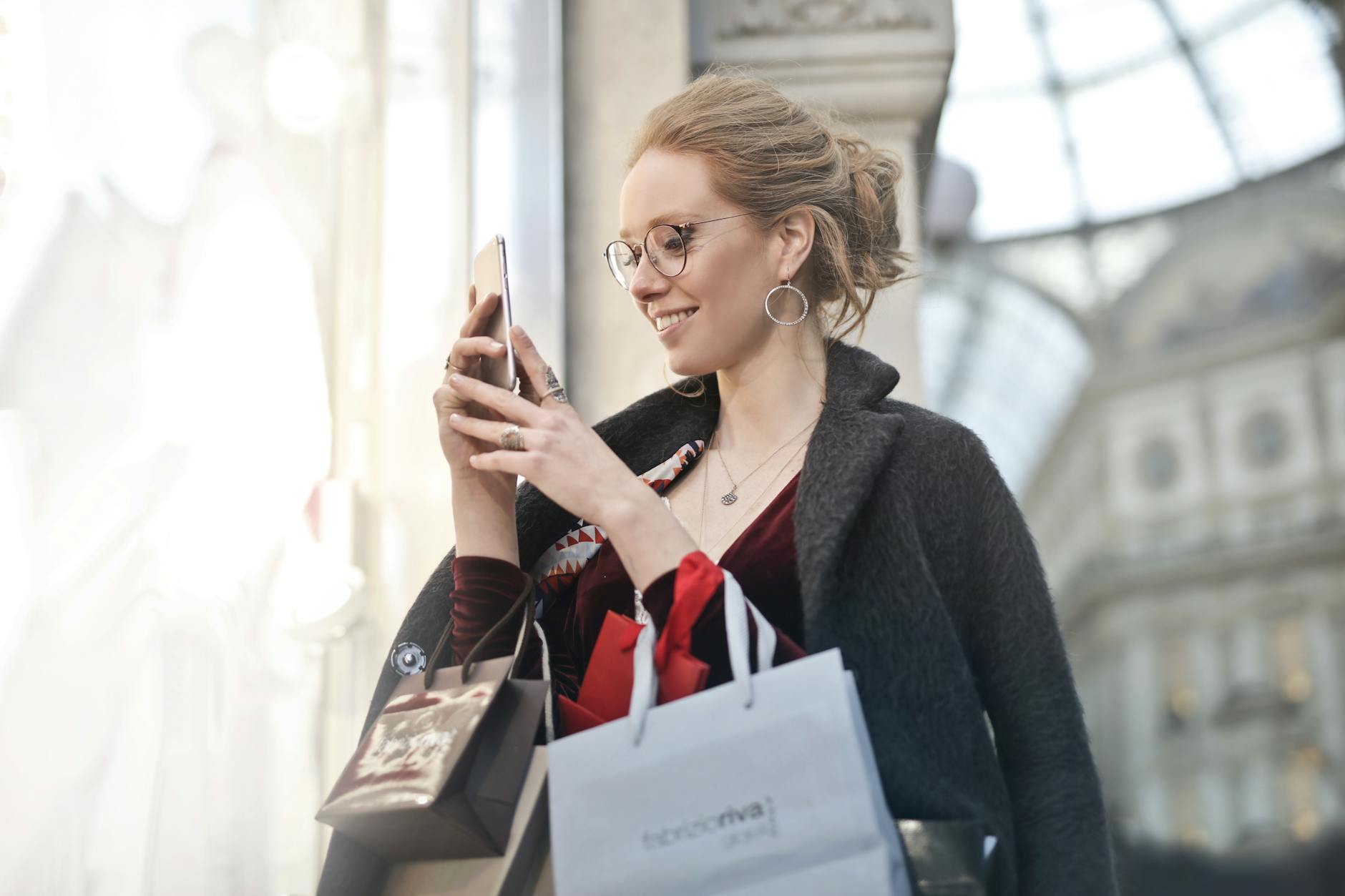 10. What Is the Future of eCommerce?
The future of eCommerce is exciting!
If you want to stay ahead of the game, the most important eCommerce news to keep an eye on are:
Private labeling.

Big players like

Walmart

cut their costs by private labeling products. Private labeling is a great way to scale your business without billions of dollars in funding.

Automation and personalization.

Consumers prefer personalization.

Fortunately, today it's not hard to set up your marketing engine so that it only shows customers products they are interested in.

Mobile retail matters.

Your website has to be as functional and engaging on mobile as it is on desktop. By 2021,

59% of sales will take place on mobile devices

, so make sure you've future-proofed your online business.

New markets.

eCommerce is growing all over the world

, not just in the US. And as more people from different regions get used to the idea of online shopping, you'll be getting access to new markets.

Omnichannel experiences.

Don't forget about the power of social retail. Your customers want to engage with your brand on social media, in pop-up stores, and through email.
Back in the day, we used to say that content was king.
But when it comes to the future of eCommerce, experience is king.
Additional Resources to Learn about eCommerce
eCommerce classes and courses:
Platform blogs and tutorials:
Shopify

WooCommerce

Your chosen platform's blogs and resources
eCommerce news:
Retail Dive

eCommerce Times

Marketing Tech News
Source