Just two weeks ago, there were uncertainties about whether or not Ethereum 2.0 (aka ETH 2.0/ETH2) was going to go live in 2020. In a Reddit comment, a researcher at the Ethereum Foundation, said that for the long-awaited update to launch safely, developers and stakeholders may need until 2021.
Despite the uncertainty, developments suggest that the upgrade is still on track to be launched in the near future.
Ethereum Foundation rolls out ETH2 staking launch pad
The most important part of the first phase of the launch of ETH2 is the implementation of Proof of Stake — an alternative consensus mechanism that abolishes Ethereum's use of mining.
Proof of Stake (or staking) gives users with a certain amount of coins the ability to stake their holdings, validate transactions on the network, then receive rewards for their participation.
Confirming that development on ETH2 is continuing, the Ethereum Foundation announced on Jul. 27 that it, alongside two partners in ConsenSys and Deepwork Studio, is releasing the official ETH2 Validator Launch Pad.
The tool can be used for the Medalla testnet, which is expected to be the last public ETH2 spec testnet before the official launch likely late this year or early next year.
"We're releasing it now so that you can keep track of, and make deposits into, the upcoming Medalla multi-client testnet. But we'll continue to fine-tune the interface in the run-up to mainnet launch."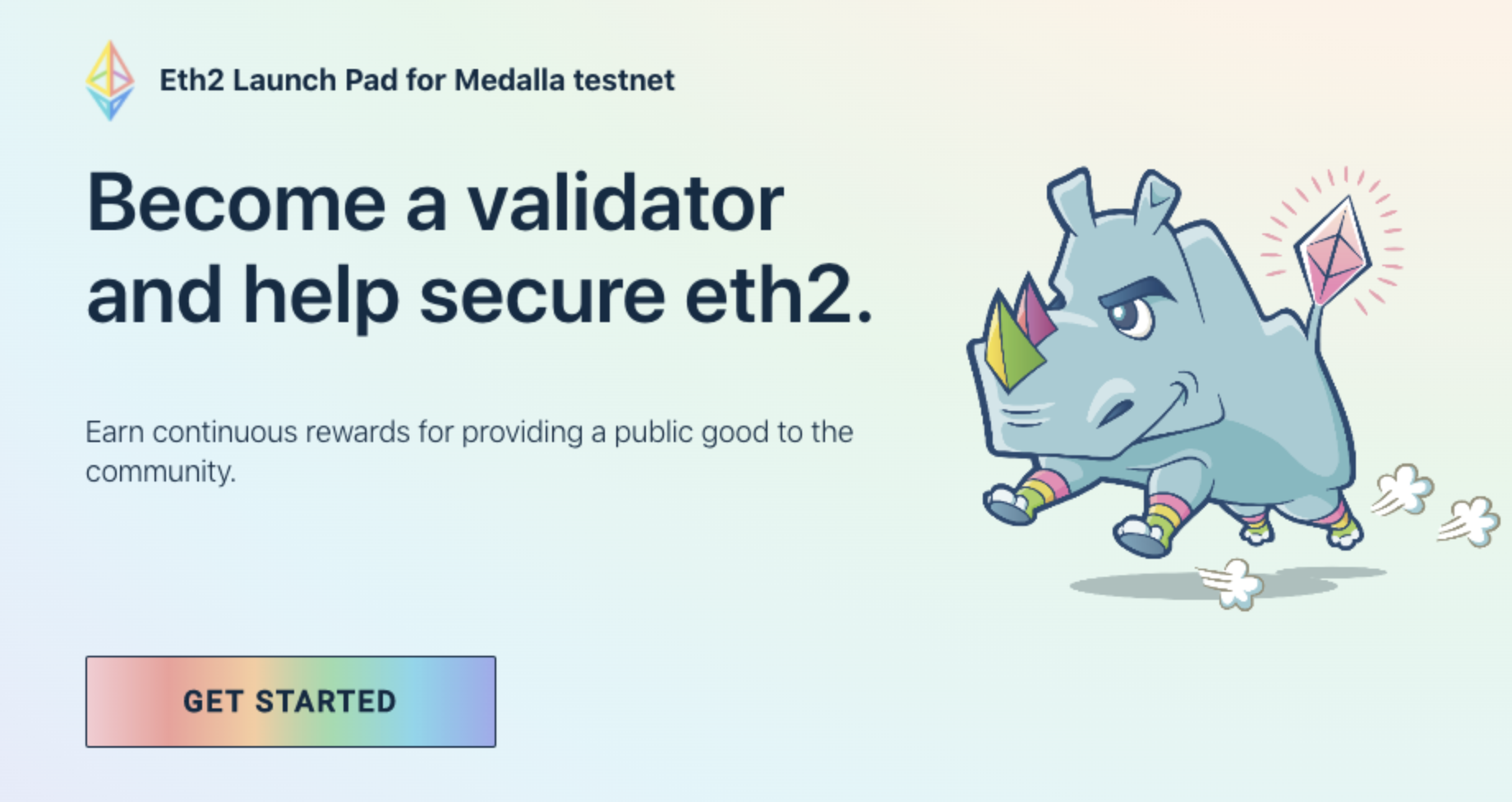 The idea with this is purportedly to "make the process of becoming an eth2 validator as easy as possible, without compromising on security and education." By decreasing the barriers to entry to becoming a validator, the security of the network should be improved.
It is important to point out that the public launch of Ethereum 2.0 will only implement staking.
The rest of the upgrade, which will implement the technologies that will rapidly scale Ethereum and make it more functional overall, will arrive in the months and year(s) after the successful activation of the staking phase.
Boon for DeFi
The launch of Ethereum staking is expected to be a boon for DeFi, according to Marc Zeller, the chief executive of Aave — a top decentralized finance protocol that has recently become one of the biggest on Ethereum.
He said in a comment published in Jul. 11 that due to the yields offered by Ethereum 2.0 staking, yields on DeFi platforms will naturally be pushed higher as arbitrageurs try and take advantage of the discrepancy.
"Markets love equilibrium so you will end up with a small discount between ETH supply rate on Aave and the staking yield on ETH2. So my take is that ETH2 will grow DeFi instead of being a threat."
The post Ethereum Foundation releases testnet staking tool as ETH2 draws close appeared first on CryptoSlate.
Tagged with:
BLOCKCHAIN NEWS
•
crypto news
•
eth
•
etherium 2.0