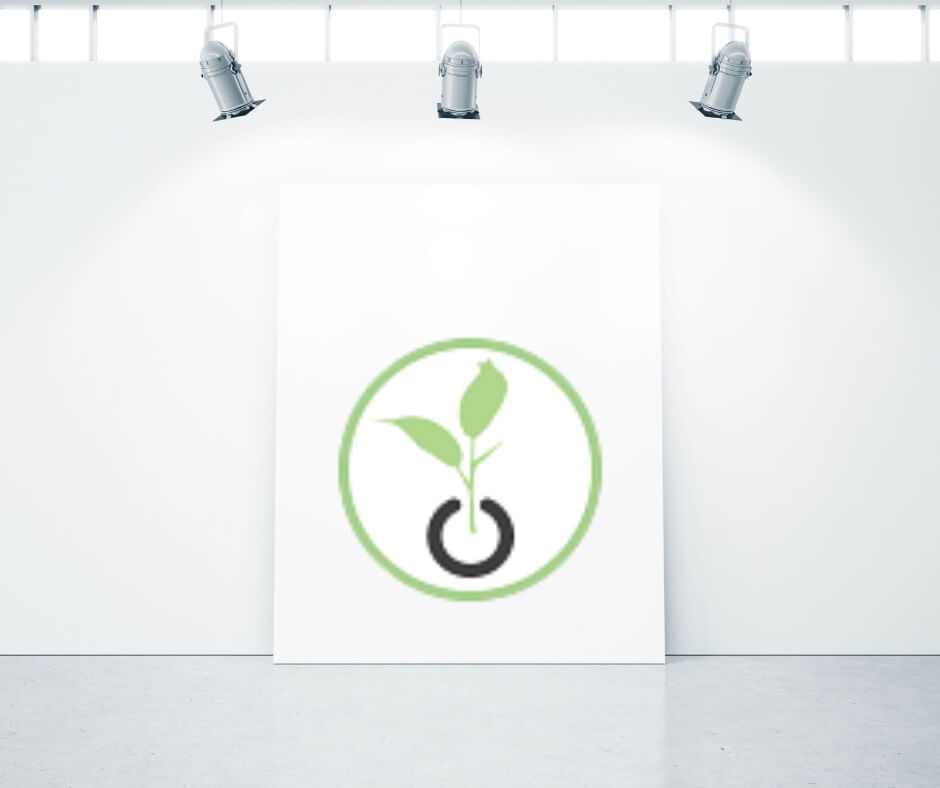 When selling on Amazon it's important to learn how to win the Buy Box.
In today's article, you will find out how to configure Sellery to target the Buy Box for maximum profits with minimum effort. And learn how to make the most of your time in the spotlight once you've reached the sweet spot.
It's a well-known fact that you're much more likely to sell on Amazon if you win the Buy Box.
Today we'll show you how Sellery can help you seize this coveted seal of endorsement from Amazon.
Then we'll look at ways to secure your Buy Box winner status with Sellery Smartlists, filters, and pricing rules.
How to Win the Buy Box the Old-Fashioned Way
Amazon experts claim that, for some categories, 4 out of 5 sales go through the 'Buy Box'. In other words, most buyers go for the option vetted by Amazon and featured in the checkout box.
It's easy to see why people might tick that round checkbox. It's Amazon's CTA.
It's fast, convenient, and always bargain. And like all other transactions on Amazon, it's backed by the A-to-Z guarantee.
So, the Buy Box is a must-have for sellers. 
If your offer is eligible, you will see a "Buy Box eligible" column on your Inventory Page. Simply tick this field to activate it.
But how can you, as a seller, become eligible?
As mentioned in our post titled How to Win the Buy Box, your eligibility will depend on the product category, as well as an algorithm that includes 7 factors:
Selling plan (it's Professional sellers only).
Fulfillment channel (FBA takes priority over FBM).
Performance metrics (near perfect fulfilment is a must).
Trading record (at least 3 months of selling history on Amazon).
Selling price (good value, but not necessarily the lowest price).
Feedback score (at least above 90%, but the higher the better).
Stock availability (you should be able to avoid stock-outs).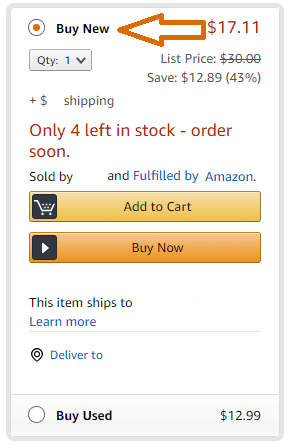 Even if you excel in all of these areas, there's always room for improvement. Mind you, your performance metrics and feedback score may take a while to build up. As for lean supply chains, it's anyone's guess if they'll bounce back.
But there's one way to boost your eligibility quickly: reprice.
Our How to Sell on Amazon in 2020 series has plenty of tips on repricing.
But bear in mind that being eligible for the Buy Box and winning it are two different things.
Sellers must take turns owning the Buy Box. So, your odds of winning depend on Amazon's algorithms and the number of eligible competitors.
So, to reprice successfully, you need to estimate the best price possible and the right time to apply it. To do so, you need to know who owns the Buy Box.
So, if you reprice manually, you must check your listing before every price adjustment. But by the time your price goes live, your competitor will beat you to it.
Just look up some Buy Box competition scenarios. These price wars are faced-paced and complex. For instance, instead of a frenzied race to the bottom, you might see gradual price rises before a big drop. That's a telltale sign of repricing tools making the most of their share of the Buy Box by hiking prices.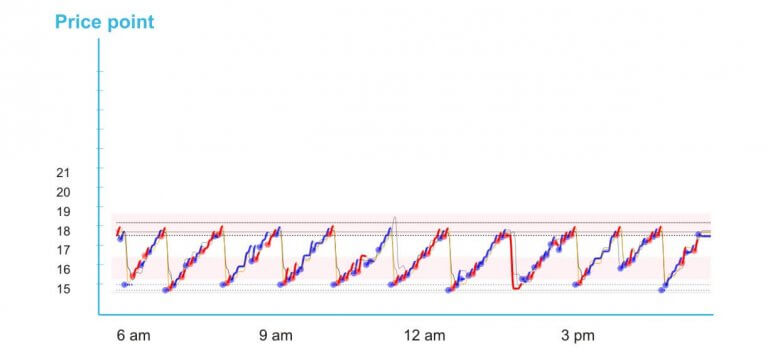 Using Sellery to See and Win the Buy Box
Earlier in our Product Spotlight series, we showed how Sellery factors in every possible Amazon fee and cost. Before signing off, we also showed that it lets you set your quantities, price limits, rules, and strategies. You can do so based on existing Buy Box offers for these two conditions: 'New' and 'Used'.
Now, the fact that 'Used' offers can win the Buy Box may come as a surprise. You'll find various Amazon experts who claim that only 'New' offers get to be featured. This screenshot says otherwise.
Here's another eye-opener: with Sellery, you get to decide which Buy Box to target.
What's more, you can use Sellery to view and count the number of items from your inventory that already have the Buy Box.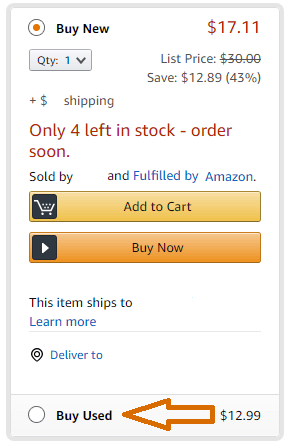 Use Sellery SmartLists to See and Count Items in your Inventory which own the Buy Boxe
Do you want to see in real-time which items in your inventory own the Buy Box?
Do you want to see which items in your inventory can compete for the BuyBox? Or better yet, which of them cannot compete due to pricing constraints?
 Easily done with this Sellery SmartLists tutorial. It shows you how to group your items according to your criteria and edit listings in real-time based on your own rules and strategies.
To see your Buy Box items, click on the SmartList called Buy Box in the Inventory panel on the left. Then change the parameters from the drop-down menu, selecting a marketplace and a type of Buy Box (Used/New).
After saving these filters, you'll be able to scroll through and edit your listings as you please. You can also download this information using the Export feature. Be sure to check that the Buy Box column is selected as you export the spreadsheet.
Use Sellery Smartlists to Win the Buy Box
So, you want to win the Buy Box. Then you probably don't want the current Buy Box offer to be better than yours. But you don't want to lose money matching this offer either. Well, Sellery can show you listings like these so that you can decide if you want to drop prices or not.
In Sellery, your absolute lower limit is called Minimum Price. It factors in all costs, margins, and markups. Sellery never drops your price below it, even if your competitor undercuts you. So, every time the Buy Box is lower than your Minimum Price, you risk losing a sale.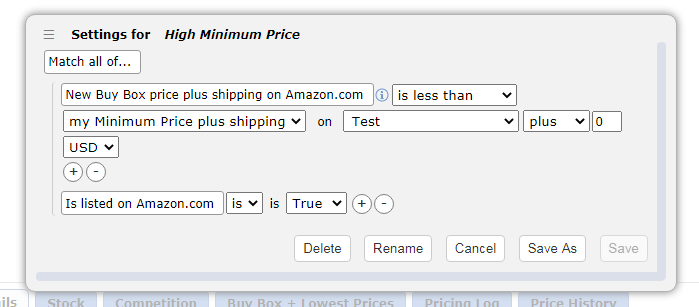 All it takes to see when your price is too high is to create a SmartList like the one above. It pools together every item on a specific venue that's unlikely to ever be sold because of its selling price. You can change and save this setting at leisure.
If you want to tweak quantities, costs or prices for these items, you can do so in Sellery. It allows you to make adjustments individually, in batches, or in bulk. And you can also set a special case so that you always match the Buy Box without losing too much money, as seen below (at 2:30).
Use Sellery to Make the Most of the Buy Box
If you're going to outsmart your competitors, you need to take a long-term approach. Let's say your strategy is to raise your prices as soon as you win the Buy Box. Then, Sellery can help you make the most of those precious few minutes, without breaking Amazon's fair pricing policy.

Why Sellery? Whenever you edit a listing on Amazon, there's a time lag before the change goes live. But Sellery reprices in real time. It can push through with your price change immediately. This gives you a head start when the Buy Box is yours.
By the time a competitor's new price goes live, you've already had a few minutes in the spotlight. And you were free to raise or lower your price throughout. And then as soon as the competitor's new price is live, Sellery will edit your price in the blink of an eye.
That's all for now on the topic of Sellery Smartlists and how they can help you win the Buy Box.
If you want to sell on Amazon, why not give Sellery a try? You're welcome to explore a new field of infinite possibility, setting your own rules and developing your own strategies for free with our 2-week trial. No credit card required. Demos and personalized free consultations on your pricing strategy via phone calls are on us as well.
Take Me to Sellery
Free 2-week trial – No Credit Card Required – Personalized free repricing consultations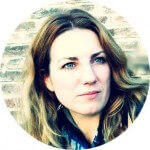 Melanie takes an active interest in all things Amazon. She keeps an eye on the latest developments and keeps Amazon sellers up to speed.
The post Product Spotlight: How to Win the Amazon Buy Box using Sellery's SmartLists appeared first on SellerEngine.
Source