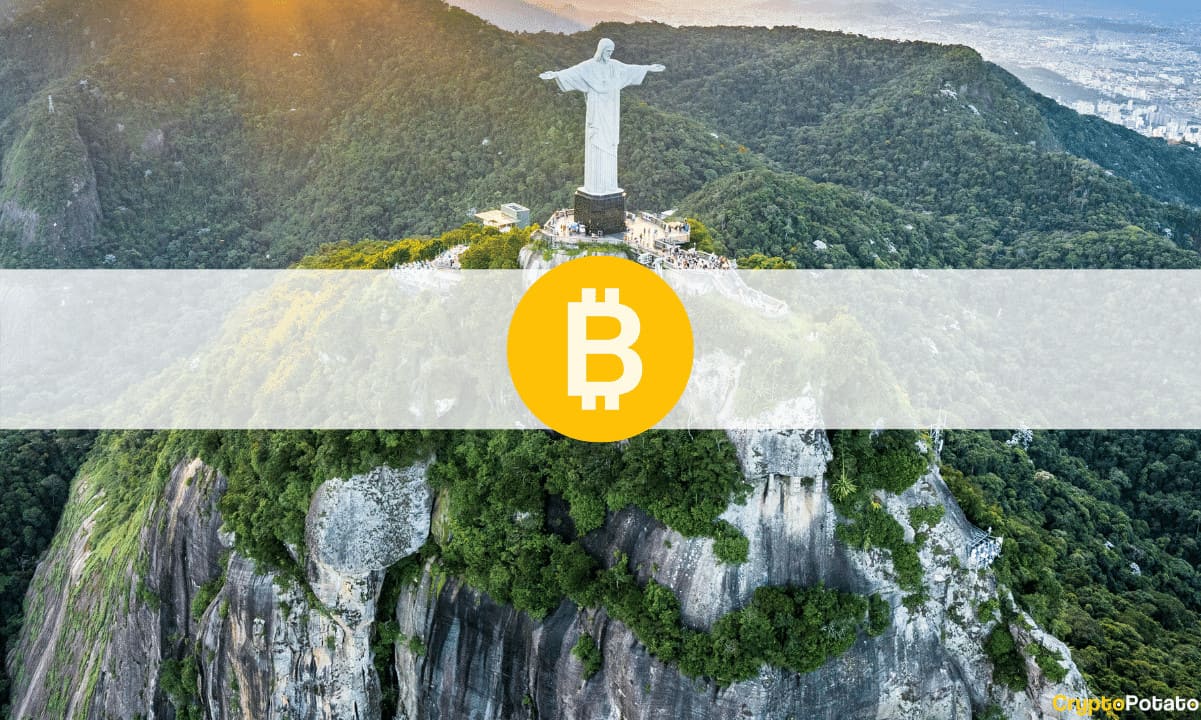 The Brazilian Federal police exposed a local financial pyramid scheme and confiscated nearly $30 million in cryptocurrencies. The operation marked the largest seizure of digital assets in the history of Brazil.
The New Record
According to a report by CNN Brazil, the local authorities organized a special mission, called "Operation Kryptos," to halt a fraudulent pyramid scheme operating in the area of Rio de Janeiro. After inspecting 15 different locations, the Federal Police arrested five people and executed the largest ever seizure of digital assets inside the borders of the South American nation – around $28.7 million.
One of the five suspects is Glaidson Acácio – an owner of a bitcoin consultancy in the municipality of Cabo Frio, near Rio de Janeiro. According to the accusations, he was in charge of a cryptocurrency scam that promised investors a return of up to 15% of the invested assets.
"Glaidson Acácio's defense is aware of the arrest and so far without access to the contents of the investigations. Only after proper analysis of all documentation will we be able to express ourselves in a concrete manner," commented his law attorneys.
Apart from the record amount of digital assets, the police confiscated around $3.6 million in cash, expensive watches, 21 luxury cars, values in foreign currency, and documents.
Brazil's History with Crypto Scams
The largest country by landmass in South America has previously caught the attention with financial pyramids and cryptocurrency scams that operated inside its borders.
For example, at the end of 2020, a joint initiative between the US Department of Justice and the Brazilian authorities – named "Operation Egypt" – ended up with the seizure of $25 million worth of cryptocurrencies.
The investigators revealed that they confiscated the assets from a company called InDeal.
Interestingly, the fraudulent pyramid scheme promised investors returns of up to 15% after one month of investment – quite similar to Glaidson Acácio's consultancy. The firm was supposed to invest the funds in other crypto assets. Instead, a large chunk of the money went to the scammers' pockets.
Last month the crypto community witnessed another incident involving a cryptocurrency scam when the Brazilian police arrested the president of the Bitcoin Banco Group – Claudio Oliveira.
Per the prosecutors, the man – better known as "The Bitcoin King" – embezzled 7,000 BTC from his clients. Calculated as of today's prices, this equals around $330 million.
SPECIAL OFFER (Sponsored)
Binance Futures 50 USDT FREE Voucher: Use this link to register & get 10% off fees and 50 USDT when trading 500 USDT (limited offer).
PrimeXBT Special Offer: Use this link to register & enter POTATO50 code to get 50% free bonus on any deposit up to 1 BTC.
---
BLOCKCHAIN NEWS
•
crypto news